Our Services
MACI is an experienced convention planning organization.  We can pull together every component of a major event or jump in to help with one or two areas in which you might need some help.  Have a look through our suite of services and reach out.  We'd be happy to talk to you about how we can help make your next event a success.
Trade Fairs & Expositions
Pre event registration system design
On-site Registration Design & Management
Post Event Registration Metrics
Hotel Contracting & Management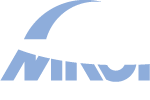 DO YOU HAVE A BIG IDEA WE CAN HELP WITH?