While contracted by GLOBE Series, MACI helped to launch and deliver a the newest event in the series:  GLOBE Capital – "Where leaders in finance, infrastructure and cleantech meet to capitalize on opportunities in the clean economy.", a 300 person conference held in Toronto every other year.  Overall logistics, including venue management, guest room and reservation system management; food & beverage; audio visual; volunteers; and registration were included in this service contract.
GLOBE Forum
admin
2019-07-09T05:51:29+00:00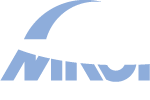 DO YOU HAVE A BIG IDEA WE CAN HELP WITH?