On behalf of the GLOBE Foundation, MACI delivered overall logistics for The World Urban Forum (WUF):  the world's premier conference on urban issues.  This was a maximum security event, requiring bag screening and airport level security for access, photo ID, etc and the really exciting part was that we were expecting 6,000 participants … but were honoured by the attendance of 12,000.  Seemless logistics and manic housing management allowed MACI to process twice the expected attendance in and out of the convention centre to attend conference sessions, hundreds of side events and a large Expo.  Recognize the GLOBE?  MACI sourced and arranged for it to be hung in the lobby of the Vancouver Convention Centre for this event – I guess they liked it, they decided to put it in the west building when that was built.
GLOBE Forum
admin
2019-07-09T05:51:29+00:00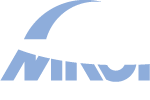 DO YOU HAVE A BIG IDEA WE CAN HELP WITH?